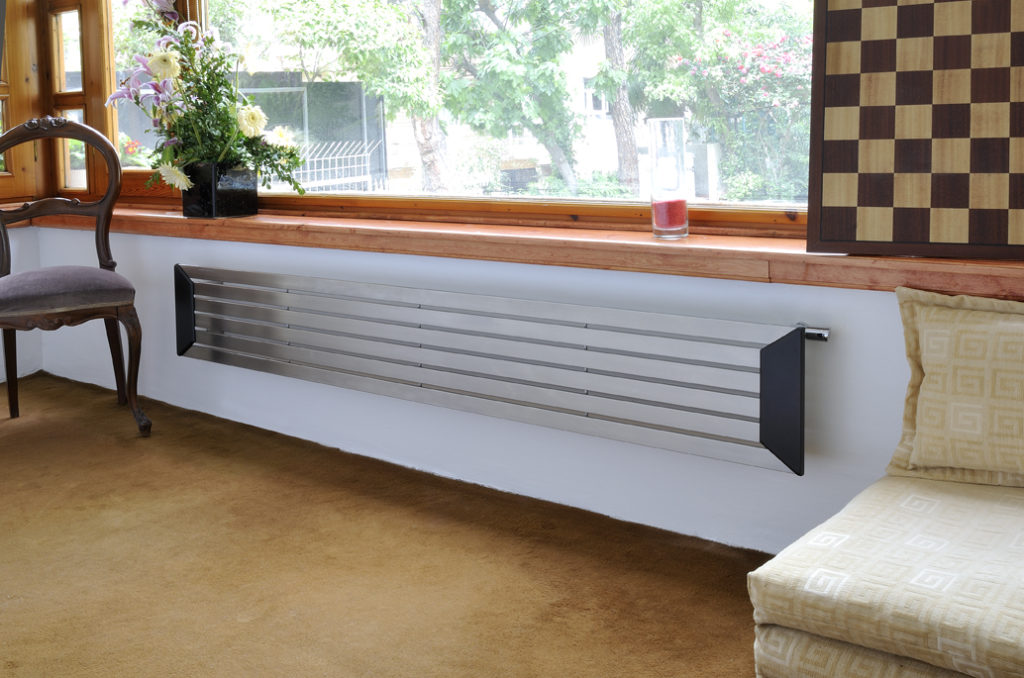 What are Panel Radiators?
Panel radiators are sleek and quiet radiators that put off a comfortable warmth that is not risky to touch. Flat panel radiators are built from thin pieces of metal and are designed to allow water to freely flow through them. This radiator creates a high amount of surface area without taking up a big space. They are thin and are made of lightweight aluminum or durable steel. They can be as narrow as 2 inches in width which makes them easy to position. Panel radiators are still tied to boilers like a traditional radiator, but they're not designed to accept steam. They also operate at lower temperatures than traditional radiators.
Benefits of Panel Radiators
They are space-savers
This is one of the biggest advantages of panel radiators. It is thin and lightweight so they can be mounted on walls and ceilings. Therefore they can save you space in your home.
Has that modern look homeowners like
Panel radiators offer a modern, minimalistic look and they come in many finishes and designs. These radiators can be designed to match your home's existing interior features so they are worth considering to get.
These radiators are safe to touch
Flat panel radiators don't have to be heated to high temperatures like older style units. this means that they're safe to touch and can be used for multiple purposes. Many people like to install towel racks in their bathroom radiators to dry their towels off. It also keeps their space warm. This means that you can use them around children without worrying about someone getting burned.
Has versatile heat output
Panel radiators emit variable amounts of heat depending on the model that you choose. Low-heat solutions emit around 100 BTU per foot of length and other units can emit up to 4900 BTU per foot of length according to VulcanRad radiators.
You can choose between horizontal or vertical orientation
If your room only has a vertical section of free space, you can opt to have this kind of panel radiator. These kinds of radiator can fit into the space that you have and will work in harmony with your design.
No dust, no allergies
These are a big disadvantage with a ducted heating system. Panel radiators work on natural radiant heat where there is no forced air circulation so there will be no dust and no allergies.
Panel radiators are silent
This is another great benefit of this kind of radiator. No noisy space heaters of wall heaters with the constant blowing air. Radiant warmth heats your house in peace and quiet.
They are reliable.
Panel radiators are effortless and reliable, you just need to set the thermostat upon installment and it's good to go. Maintenance is also less as the only working parts are the hot water boiler and pump kit. High-quality manufacturing with long-term warranties ensures your system will provide reliable heat for many years to come.