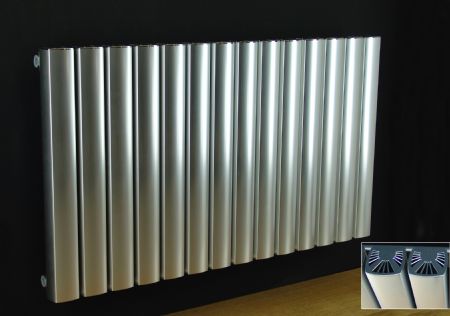 Electric kitchen radiators are the perfect heating solution for your kitchen and dining area. The kitchen is subjected to more changes in temperature than almost any other room. Choosing the right electric kitchen radiator will offer you a more comfortable cooking environment.
Benefits of Choosing Electrical Kitchen Radiators
They have an accurate thermostat and microchip technology
The temperature fluctuates in your kitchen due to hobs and grills being turned on at different times of the day. You will need kitchen radiators to combat this. A high-quality electrical radiator can be the perfect solution. They can be fitted even throughout your home for the ultimate heating flexibility.
Some radiators have a digital control panel feature which allows you to program your heating quickly and easily. Some can even be controlled through your mobile phone! You can set your desired temperature for every hour of the day. Think about how convenient this feature can be!
They provide rapid and evenly distributed heating
Some modern radiators have technology that will allow you to have multiple heating elements into the aluminum body of the radiator. This helps to warm your kitchen rapidly and evenly through a combination of radiated and convected heat. Running a constant, slightly cooler temperature overnight will help your radiators reach your desired temperature even faster, so you'll feel comfortable when it's time to cook or relax.
Modern radiators have the advantage of installation ease. You don't need to worry about plumbing or boiler capacity like the gas central heating. With these kinds of radiators, intallation is made faster and easier.
Where to put your kitchen radiators?
Before choosing to use electricity to heat your kitchen, it's important to not only understand the benefits it offers, but also the correct place to install the radiators to ensure you're getting the best value for money.
One of the main benefits of electric radiators is that they are powered by plugging them directly into the socket. This means that you will not need any plumbing or pipes whatsoever.
The right place to install your radiator will depend on your needs. You will also need to consider the size and shape of your kitchen. You can place it underneath a window on an external wall or wherever you deem it fit to be placed. If your home is newly built, you'll have more flexibility when it comes to placing your radiator.