Central Heating Radiators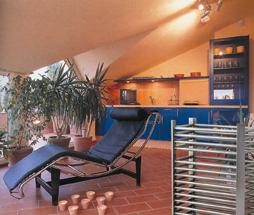 Modern homes now opt to have central heating radiators which provide heat throughout the room. The main benefit of installing an electric central heating radiator is that it's available to homes that aren't on the gas grid.  It is also a single heating system which can be easily controlled and maintained.
Central heating systems offer so many advantages compared to other solutions. These systems are sophisticated and more homeowner-friendly. The installation cost may be more costly, but the end result is having a home that's more comfortable, easier to maintain and safer.
Electric central heating has many benefits over traditional forms of heating. And this is because of the radiator technology. It's come a long way since clunky storage heaters and 3-bar fires, electric radiators are smart and offer several advantages when it comes to heating your home.
Benefits of Central Heating Radiators:
Heat is easier to control.
Maintenance is minimal and easy.
Electric central heating is mess-free and easy to maintain. 

With no boiler or any other internal combustion element there's absolutely no risk of carbon monoxide, so your electric heating system won't need a regular service. And with no pipes or water in the system, there's no risk of leaks and you'll never have to bleed a radiator again.

It is energy efficient.
This is one of the best benefits you can get when you opt to have a central heating radiator. This kind of radiator has lesser heat loss. It also optimizes the energy so well that only minimal heat is lost. This is unlike the heating systems that use a boiler and a system of pipes.
Installation is not that expensive.