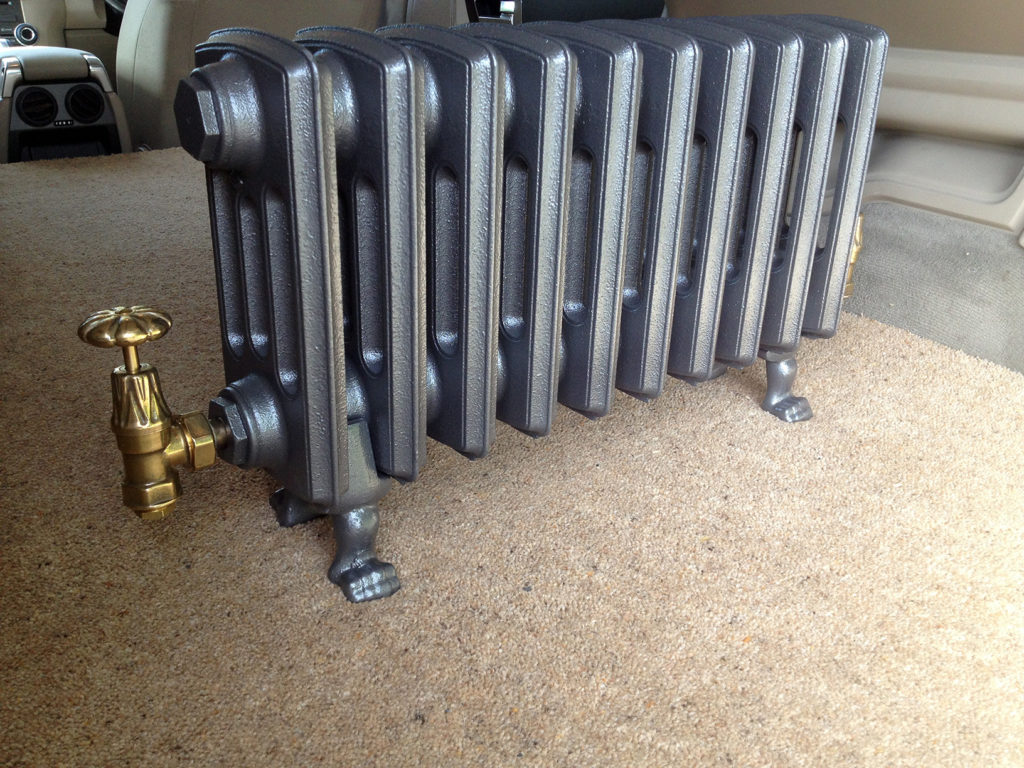 There are many choices in picking a radiator and one of the finishes that's available in the market are cast iron radiators. Cast iron is an alloy of carbon and iron. It is a hard alloy and is unchangeable when set. This property makes them long-lasting and very durable.
Cast iron radiators heat up quite immediately and can retain heat for a long time. These properties keep homes warm enough even after the radiator has been turned off. This type of radiator can also be used with a high heat intensity and it will still remain safe in your homes.
Homeowners choose this type of radiators because they benefit from lower fuel costs because of the property mentioned above. This makes cast iron radiators very cost efficient in today's economy.
Cast iron radiators are popular with homeowners who want a Victorian ambiance in their homes. These type of radiators are most often described as 'a work of art in iron'. Modern homes also choose them as a statement piece. This is why these types of radiators have become popular in the modern world.
While modern radiators work by circulating air around the room in a convection method. This also circulates the dust that builds up over time. This can create a problem for asthmatic people and those who suffer from allergies. Cast iron radiators are less messy and dusty. They work by gently radiating heat, this will cause less movement in the air. This property makes them a healthier option.
Aside from the gentle heat property of the metal, cast iron also provides a more consistent heat source. Unlike modern steel, cast irons don't have the rapid hot then cold property. Cast irons retain heat better so this makes them more comforting and healthy. Because of this property, homeowners find it more appealing to stay with a classic and timeless piece that's functional at the same time.
Are Cast Iron Radiators Affordable?
The availability of cast iron radiator designs come in all range of shapes and sizes. And these selections are costed per section in the final length of each radiator. Cast iron radiators are scalable in size and can be chosen in the most affordable cost and configuration for the room's need and budget. Choosing this type of radiator can save you money in the long run with their effectiveness in delivering heat to your home.