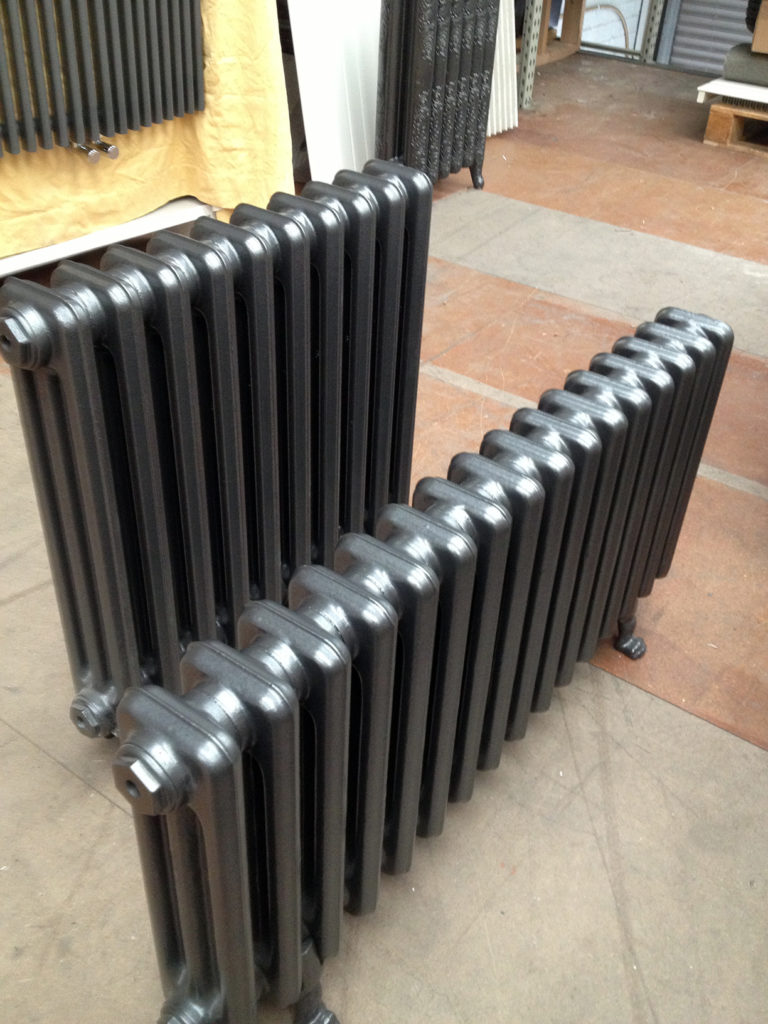 The gorgeous Bisque Radiators combines all the benefits of aluminum radiators with beautiful retro styling. Made from recycled material, this innovative model is high tech but with a classic appeal. They are light and responsive and with a high output, this is a radiator for the future which complements the past.
The great advantage of aluminum radiators versus the other variants like copper/brass is that they are lightweight. And there are actual cooling benefits as well. Now, even though, the traditional brass and copper materials are better conductors than aluminum, the extra strength of aluminum allows it for larger tubes with more surface area. Improving its cooling factor as the larger tubes make more efficient use of the available space.
Aluminum is a strong metal, allowing the use of considerably wider tubes. The wider tubes allow more direct contact between the fins and tube. This increases the radiator's capacity to dissipate heat away from the engine.
Benefits of Bisque Radiators
Conductivity – As bisque radiators are made of aluminum, they respond very quickly to a change in temperature. So if you turn your heating up, an aluminum radiator will respond almost instantly, giving you more control over the level of comfort in your home.
Energy Efficiency – With little water content compared to steel radiators, bisque radiators will help to bring the cost of heating your home.
High Quality – Aluminium is a non-corrosive material. This will give you many years of high-quality heating.
Versatile – They are available in both long, tall, short and slim. Bisque radiators are great for adding a stylish touch to your home heating.
Environmentally friendly – Aluminium radiators are made from a widely recycled material. Once they have served their purpose, they could easily be transformed into something just as useful.